Our 90th hits the road and they're off!
Professor Yip Kwok-wah, Chairman of YCYW Education Network, Dr Betty Chan Po-king, CEO and School Supervisor were joined by a number of guests in the countdown.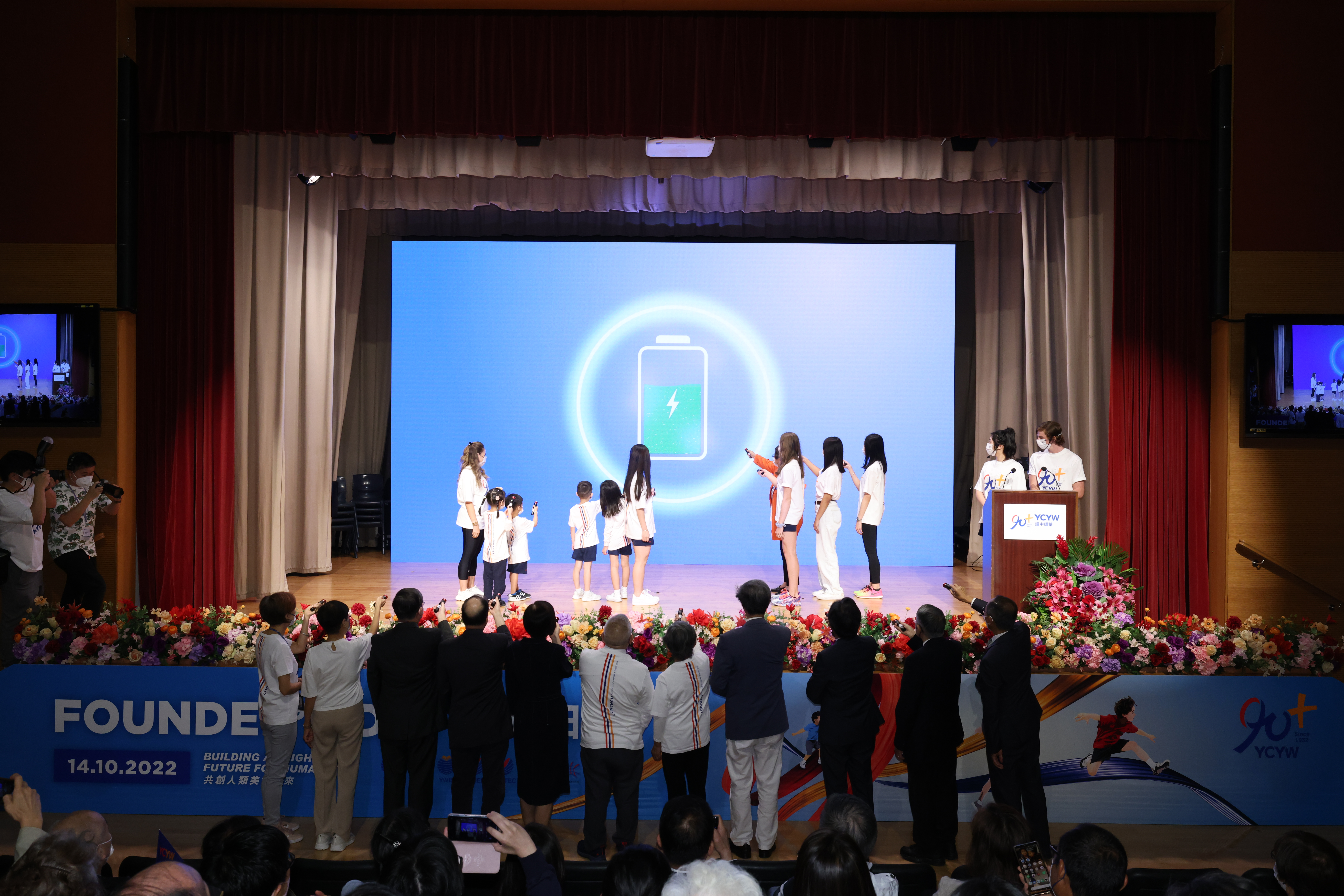 Timed to coincide with this occasion was the announcement of YCYW's partnership with the exercise and fitness app, 'KEEP — Train. Achieve. Shine'. Run a total of 30km in a single month and win some exciting prizes. This partnership hopes to make exercise a fun lifestyle choice for every student.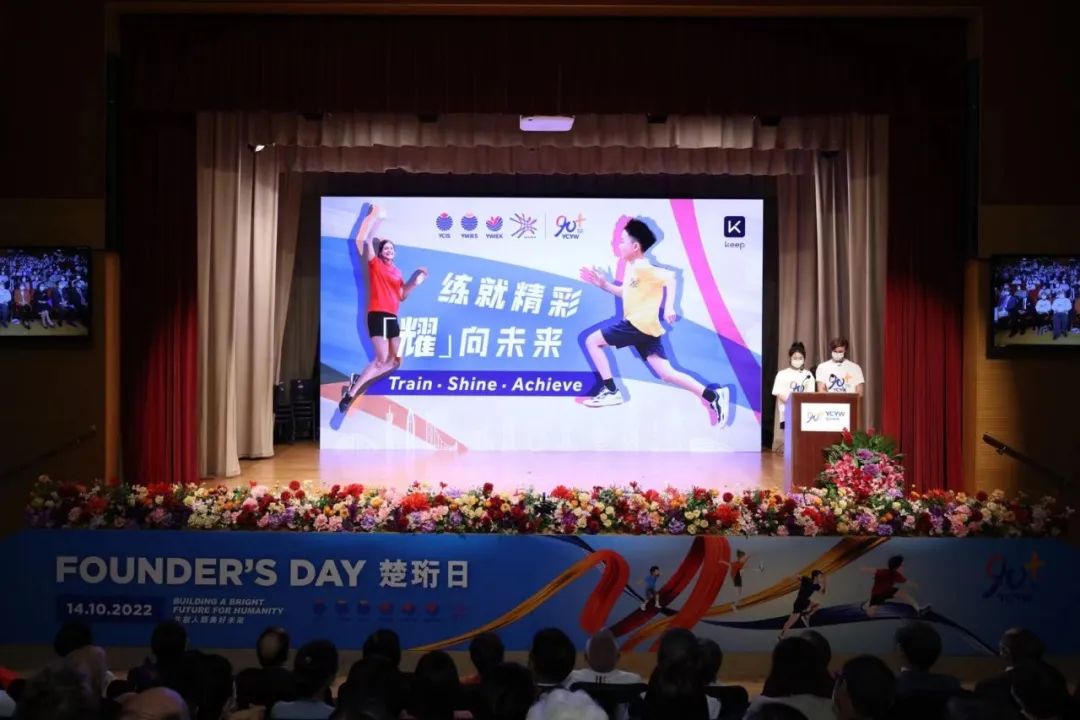 YCYW continues to grow
YCYW's 90th year will see several developments. As we push forward, we remain committed to enhancing educational resources and creating an environment conducive to the all-round growth of our students. We also hope to expand our educational footprint to bring more students into Yew Chung Yew Wah's quality education network.
This year, YCIS Hong Kong has seen the redevelopment of its beautiful Early Childhood Section K29 campus. Yew Wah International Education Kindergarten Chongqing Fudi and Yew Wah Infant Discovery Centre Chongqing both opened their new premises last month. The good news doesn't stop there, the second phase of the Yew Wah Guangzhou campus expansion is underway; and new campuses in Beijing and Shanghai are also under development.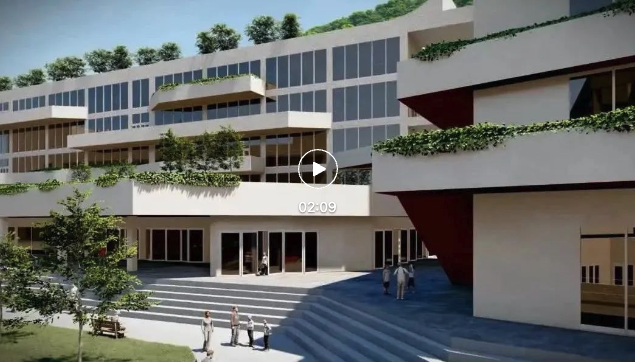 👆Click to watch the architectural visualisation of the second phase of YWIES Guangzhou campus
Funding campaign for ECE
The forward-looking Yew Chung College of Early Childhood Education was established in 2018 to nurture talented and innovative early childhood educators. It is the first and only specialist Early Childhood tertiary institution in the Hong Kong SAR, the Mainland, and perhaps all of Asia to focus on much-needed ECE needs and skills. It has rapidly become a community asset in Hong Kong, producing a high quality early childhood teachers to steer young lives at a formative stage.
With the launch of our 90th anniversary capital campaign, we aim to raise funds to support YCCECE's varied ongoing research and to speed its continued evolution.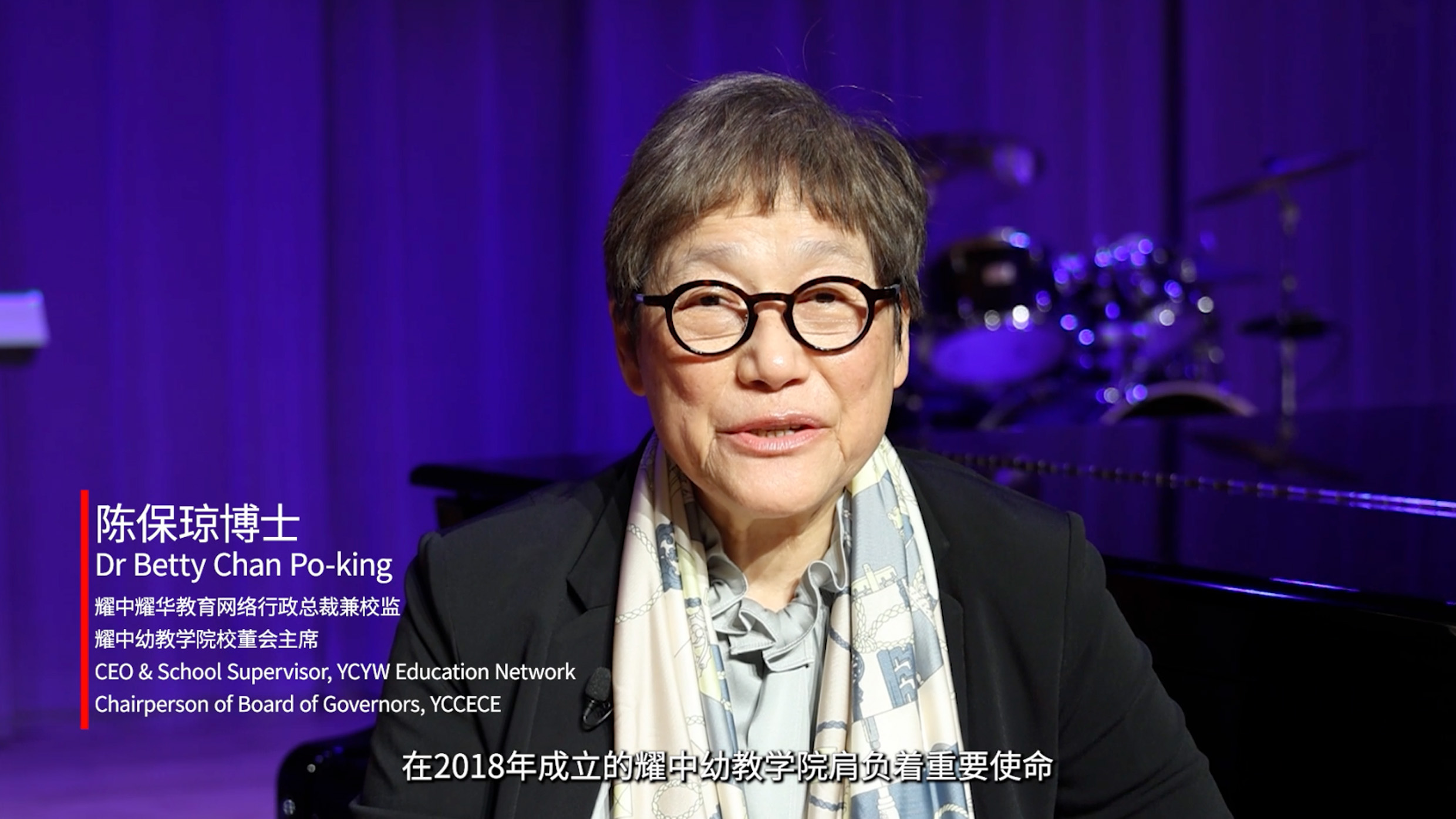 👆Dr Chan announced the launch of the capital campaign for YCCECE
Alumni Hall of Fame picks nine
YCYW has a large and lively global alumni network. This year, on Founder's Day, the YCYW Alumni Hall of Fame welcomed nine distinguished former students to its roll of high achievers.
The nine alumni selected for this year's honours, who were all students during Hau Cheung Po Po's time and have made substantial achievements in their various fields. As staunch supporters of the YCYW community, they will be an inspiration to our young alumni and students getting ready to graduate.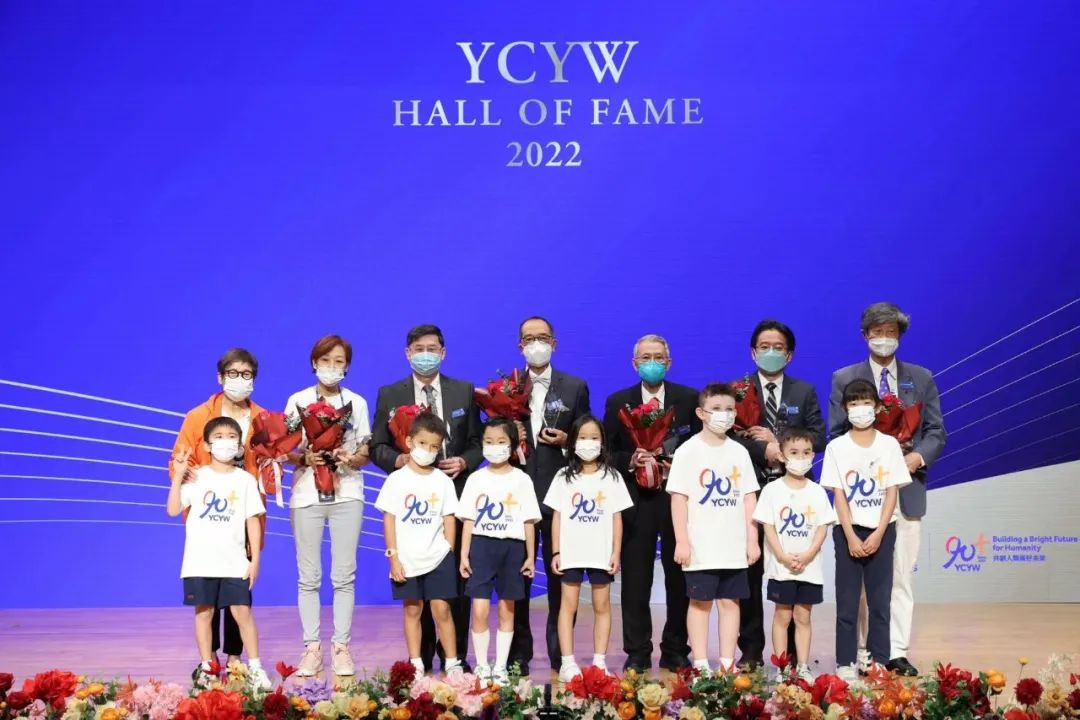 Professor Tso Wung Wai has served as Professor in the Department of Biochemistry at the Chinese University of Hong Kong for over 24 years and as convenor for a number of science associations and as a Hong Kong delegate to the National People's Congress of the People's Republic of China.
Prof Pong Ting Chuen is currently Vice-President for Administration and Business and professor of Computer Science & Engineering at The Hong Kong University of Science & Technology (HKUST). He served on various committees in Education and Academic Authorities. He is a strong advocate of academic development in Hong Kong.
Prof Choy Min dedicated his whole life to education and research in science. He has been awarded the National Research Council of Canada Fellowship for scientific research and he took up the role as Professor at the Department of Biochemistry at the Chinese University of Hong Kong. For several years, he worked as Scientist-in-Residence and collaborated with Yew Chung's science teachers to provide quality education experience to students. He currently works as a Senior College Tutor at the United College.
Mr Anthony Tong Kai Hong is a renowned educator and public administrator. Before retiring from his 34 years of service from the public sector, he was a deputy director at Hong Kong Education Bureau, responsible for education reform, policies, curriculum development and quality assurance. His passion lies in the grooming of young people and taking care of the underprivileged which could be seen in his contribution as a secondary school principal after his retirement and now as CEO of Amity Foundation Hong Kong. He was a recipient of Bronze Bauhinia Star in 2011 for his widely recognised contribution.
Mr Steven Yu's connection with Yew Chung started 60 years ago when he was in Year 1 and remained even after his graduation. In his early career, Mr Yu was involved in the design of the North Sea Oil Rig project in the United Kingdom. After his return to Hong Kong, he joined the HKSAR Government, in charge of the execution of landslide prevention programme.
Ms Cindy Fung had served as Regional Human Resources Director in several international companies and Fortune 500 International corporations. In 2012, Ms Fung returned to her alma mater and took up the position of Human Resources Director until her retirement in 2018. She continues to support YCYW as a donor and a long-term friend of the organisation after her retirement.
Revd Tsang Kwok Wai dedicated his life serving the church community of Hong Kong, demonstrating the true Yew Chung value as a servant leader.
Mr Lee Wai Bun served at the Support and Maintenance Division at YCIS Silicon Valley until his retirement. He remains as a good friend and huge supporter of YCYW.
Mr Kenneth Wang is a research scientist and innovator for 40 years where he invented over forty products and processes and granted many patents. His inquisitiveness was deeply inspired by our founder, Madam Tsang Chor-hang over 74 years ago, and he maintained this precious relationship with Yew Chung ever since.
The Alumni Hall of Fame was established in 2020 to recognise YCYW graduates who have made outstanding contributions to the community.
YCYW mascot aims for the stars
Last year, YCYW launched a student competition across all its campuses to design a mascot to accurately represent the School's character traits. A winner was ultimately chosen through a student vote.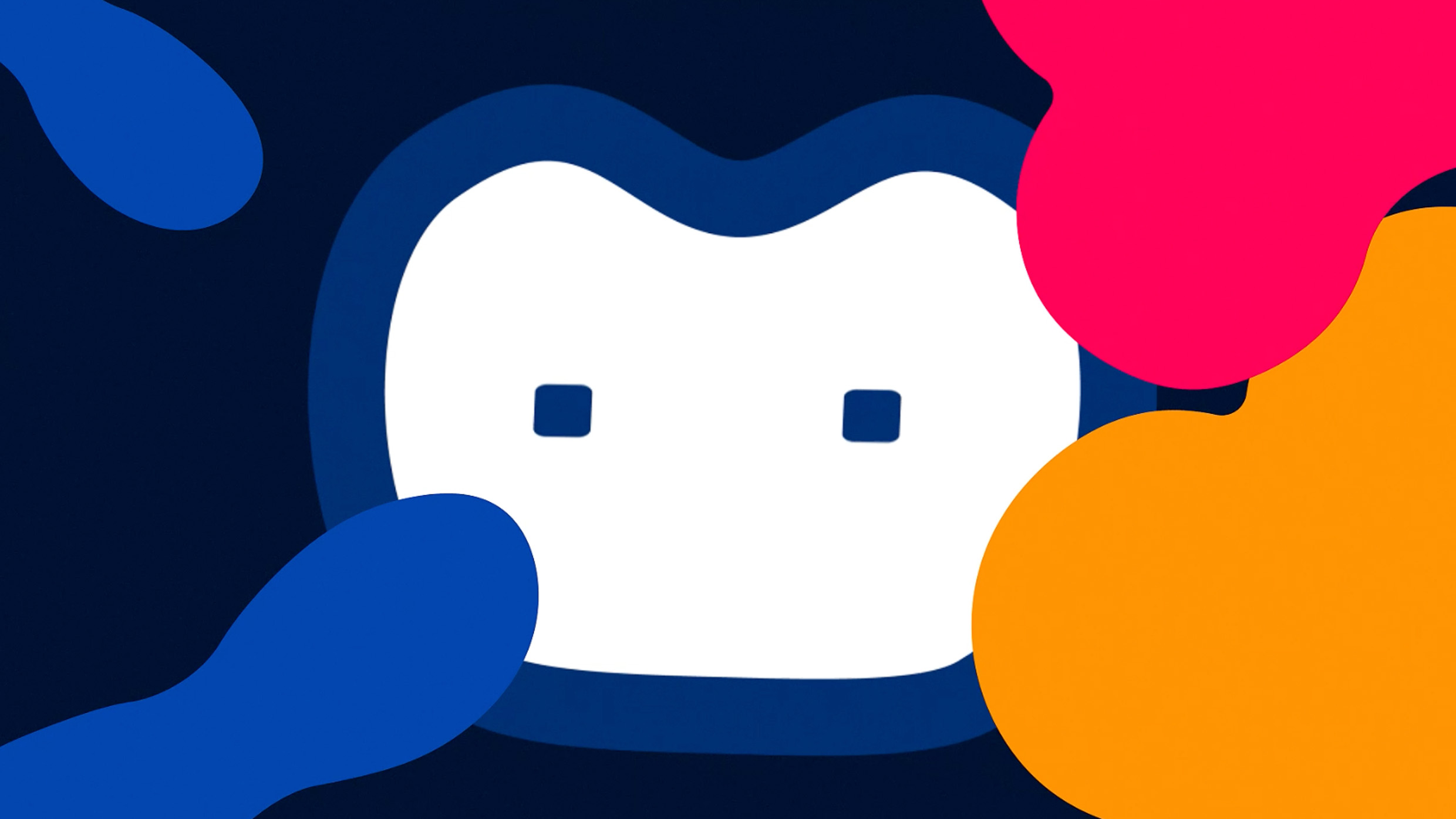 👆Click on the video to meet our new friend Yew Yew
At the 90th anniversary event, Dr Esther Chan, Deputy CEO (K-12 Education) YCYW Education Network, took the opportunity to announce the competition winner — Selina Shao, a Year 12 student from YCIS Hong Kong.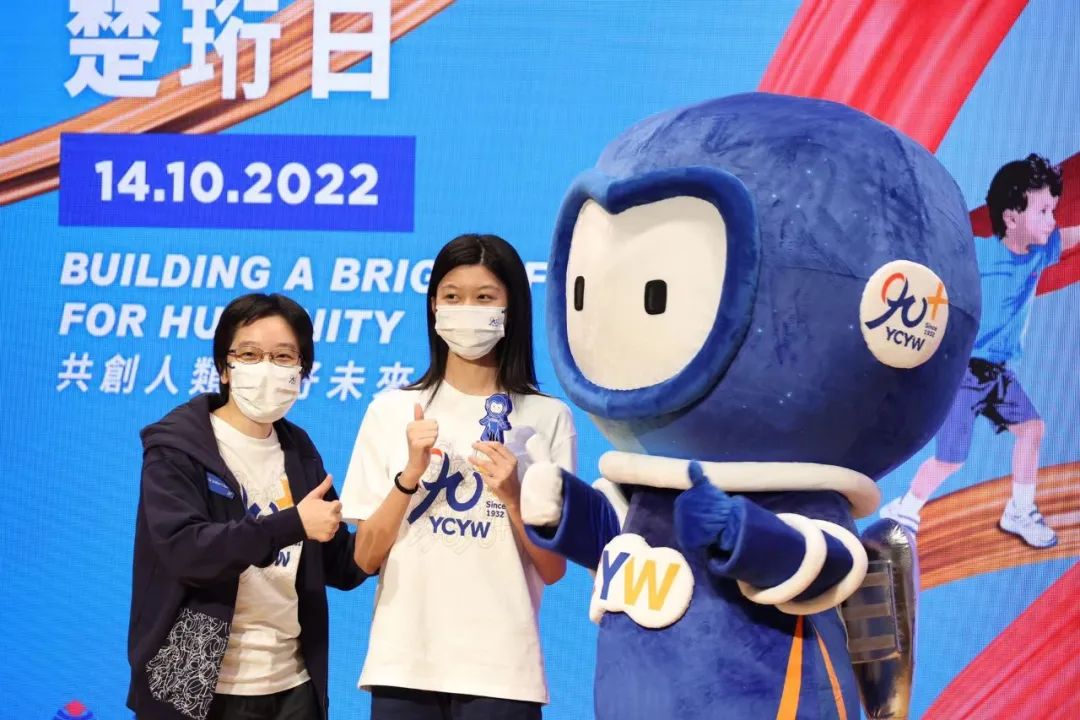 The new mascot is no cute bunny rabbit or stuffed toy, but a spaceman. Selina's design reflects YCYW's values of love and peace. After all, who better than a space traveller to portray the dreams of students to reach out and explore all the infinite possibilities that lie ahead.
According to Dr Esther Chan, the mascot aligns well with YCYW's aim to promote a common humanity, as well as the network's promotion of science and technology. She said that "Recently, we have been introducing a range of science programmes and masterclasses across our network, and some of them have been about understanding space and our universe."
This new mascot is called "Yew Yew" as it's the first word in both Yew Chung and Yew Wah. 'Yew' also means 'glory' or 'shine' in Chinese, and dressed in a spacesuit for him (or her) to fly amongst the stars, the name "Yew Yew" seems to be most fitting.
Sports, talks, music and art
Sports is the common school theme on each Founder's Day. Sports is seen as essential to the development of teamwork. Through competition it also helps shape student character in a positive manner.
This year, riding on the excitement of the 90th anniversary celebration, each campus has initiated a series of stimulating sporting, intellectual, and artistic activities.
YCIS Shanghai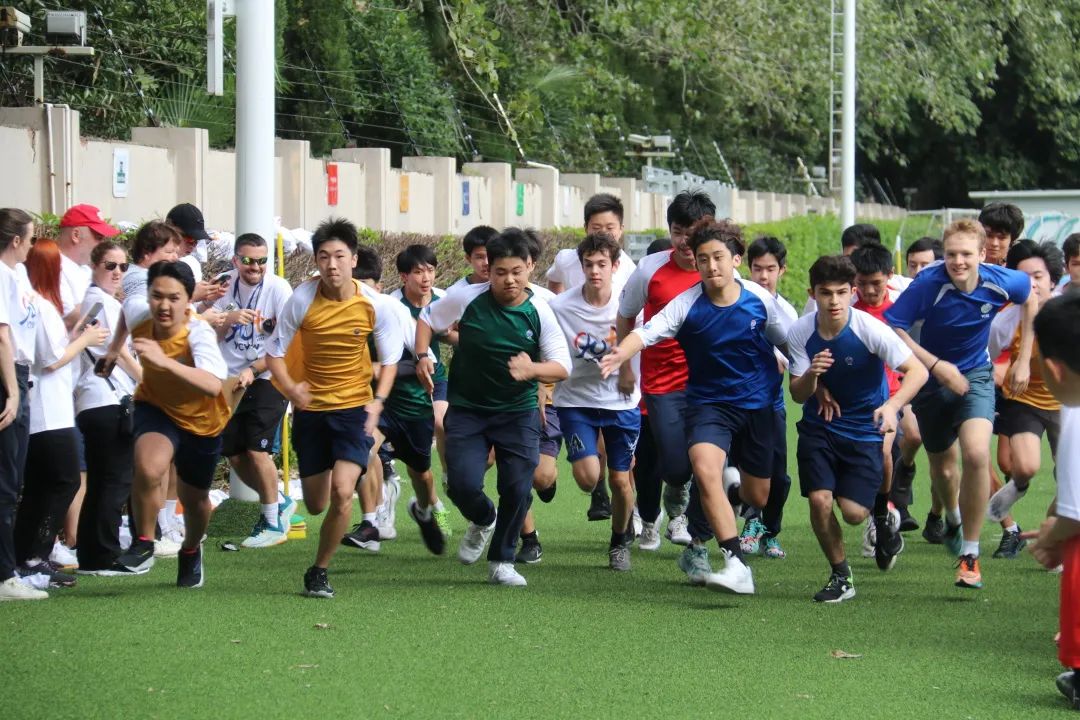 The students at YCIS Shanghai (Puxi) participated in activities such as tug-of-war, football, volleyball, dancing, mask painting and planting. They also sent their blessings to YCYW through arts.
The activities at YCIS Shanghai (Pudong) were equally exciting which included performance of musical instruments, tug of war, football, dodgeball, quizzes, and art knitting etc. It was a day filled with excitement and laughter.
YCIS Hong Kong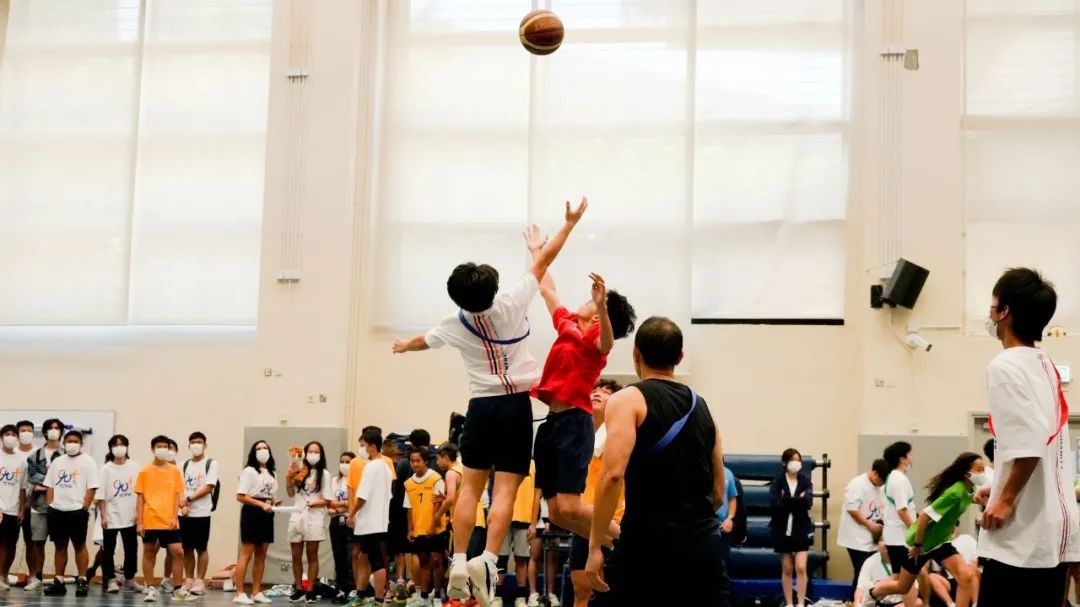 Lunchtime concert, basketball tournaments, arm wrestle plus different enrichment activities on campus.
YCIS Beijing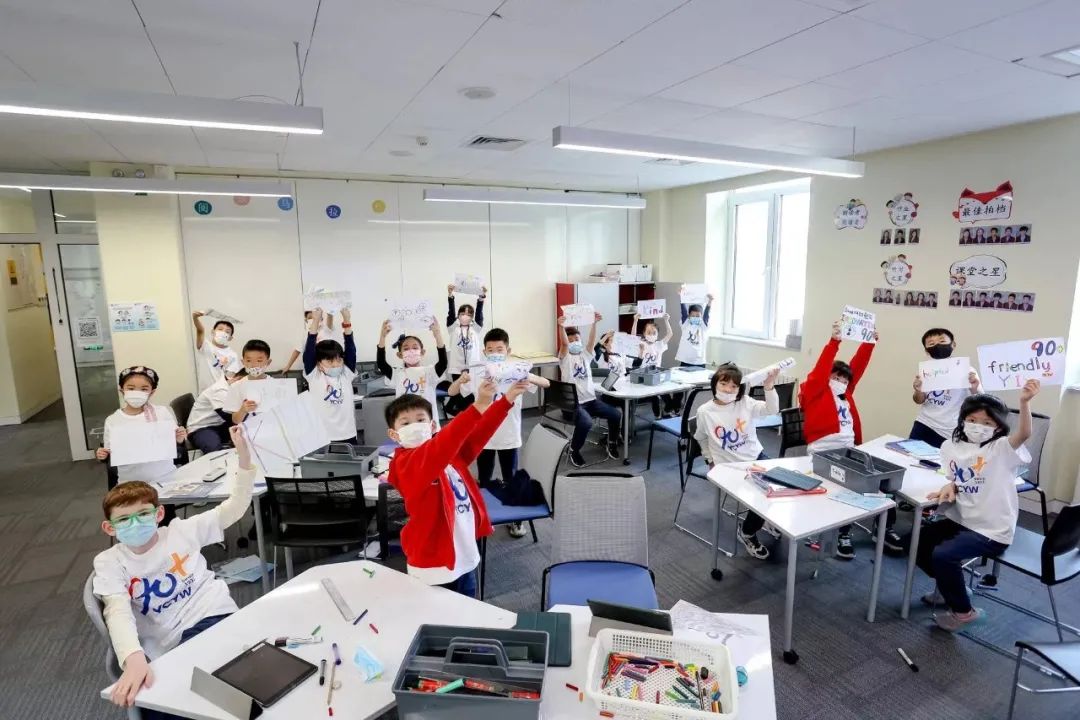 Students at YCIS Beijing created artworks and participated in various sporting activities.
YCIS Qingdao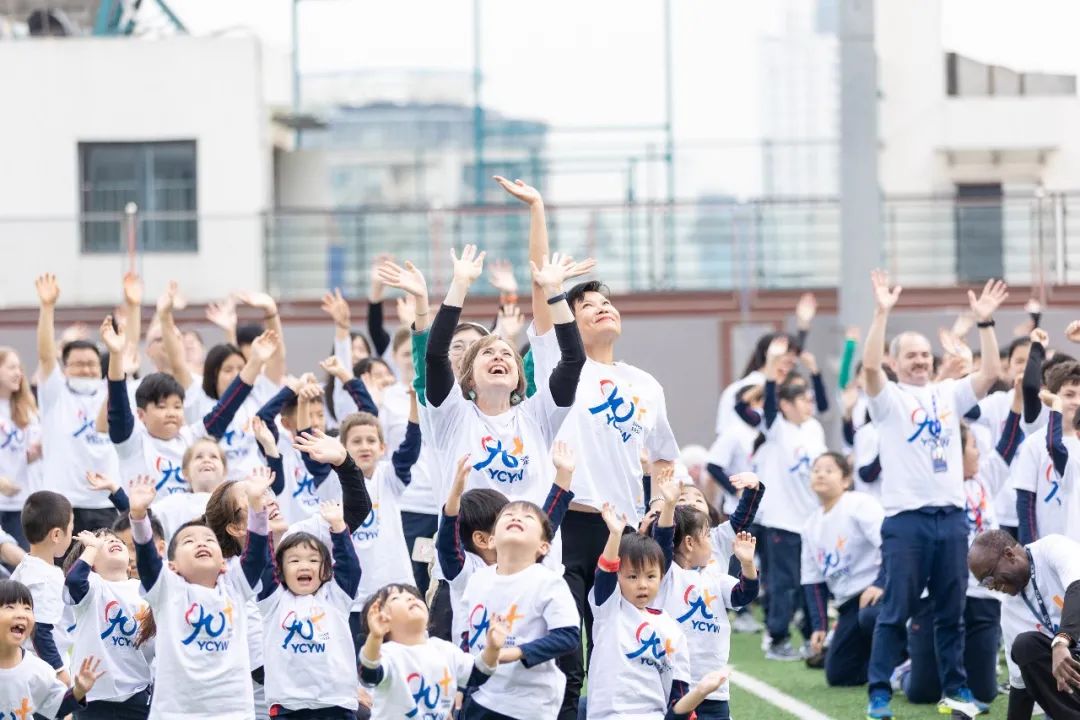 Activities at YCIS Qingdao included relay runs, steeplechase, volleyball leagues, tug of war and rope skipping etc.
YCIS Chongqing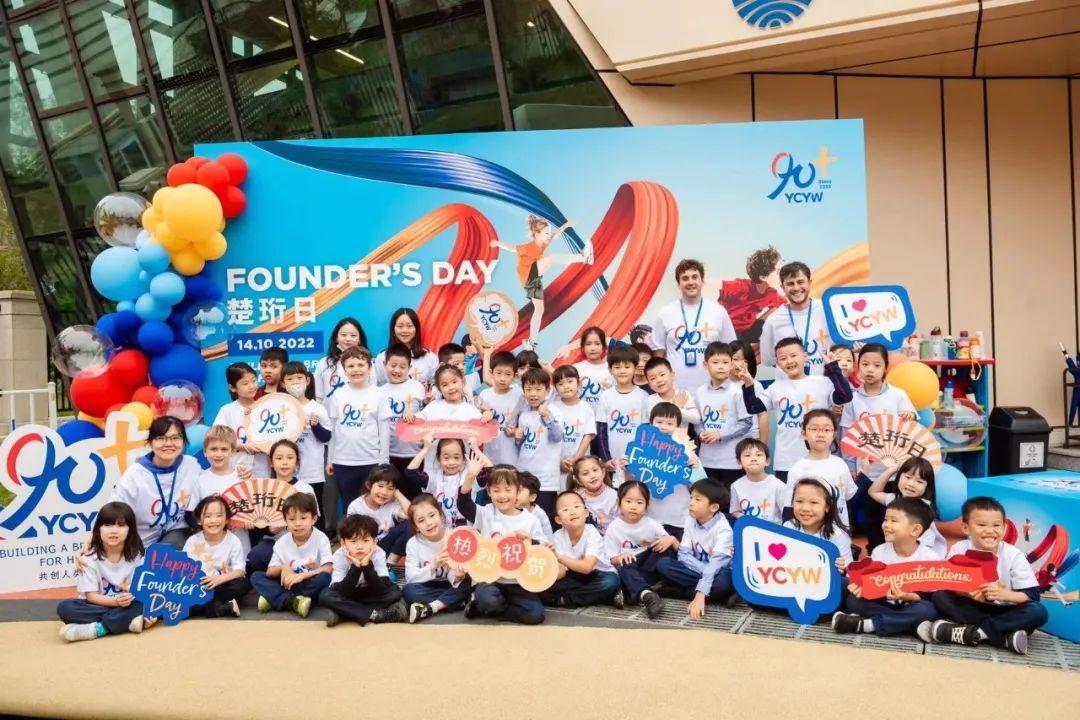 Students competed in teams to play rugby, darts, frisbee, football plus other fun-filled competitions.
YWIES Shanghai Lingang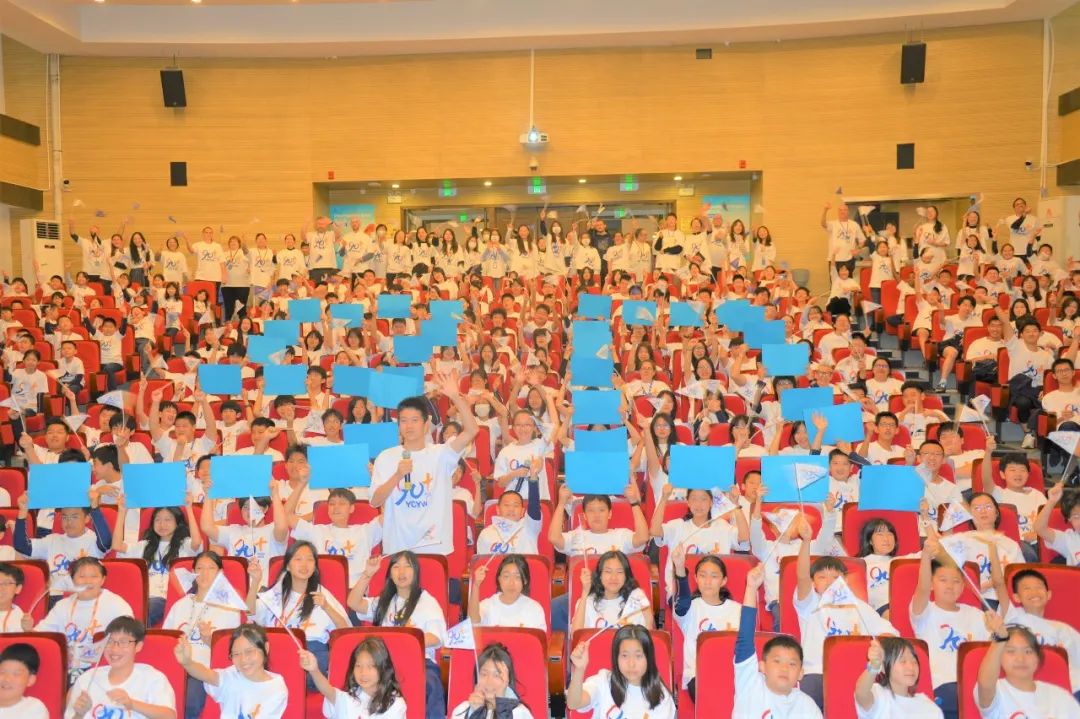 Activities like tug of war, dancing and basketball games and bouncy castles contributed to the fun and laughter on YWIES Lingang campus. Students also made badges and engaged in face painting.
YWIES Yantai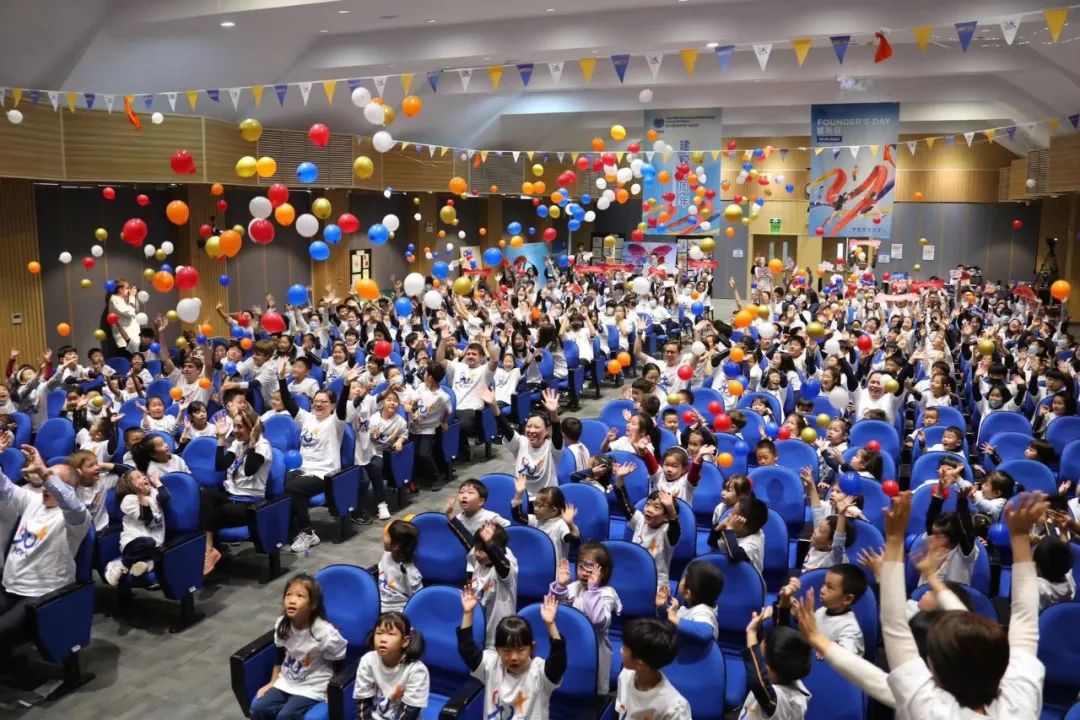 In addition to the sports activities, creative painting was the highlight of the day with each entry showcasing the imagination, creativity, and teamwork of YWIES Yantai students.
YWIES Guangzhou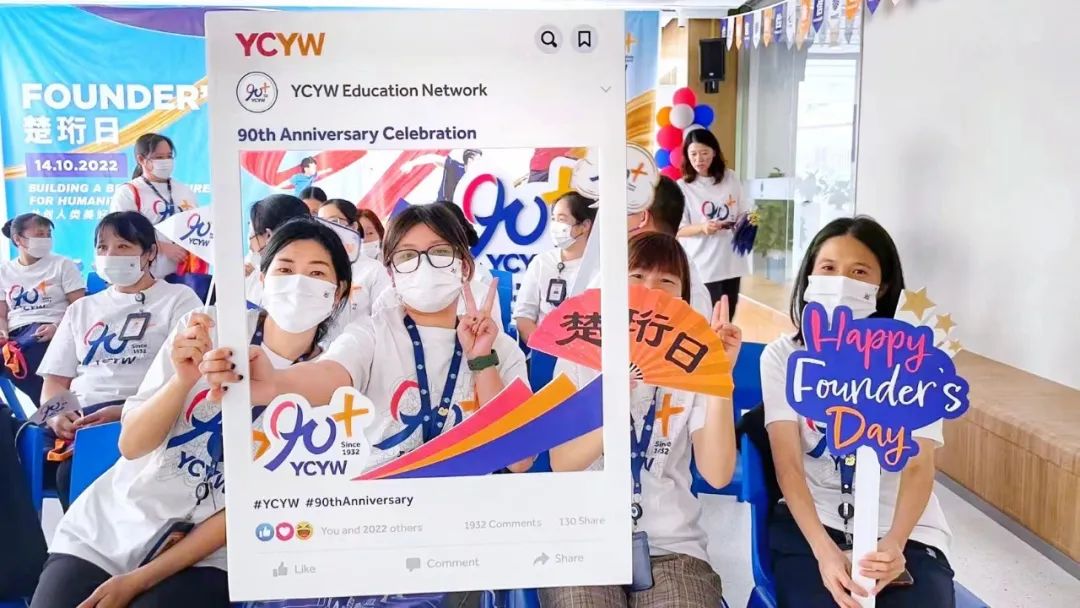 Teachers watching the live broadcast of Founder's Day.
YWIES Beijing Yizhuang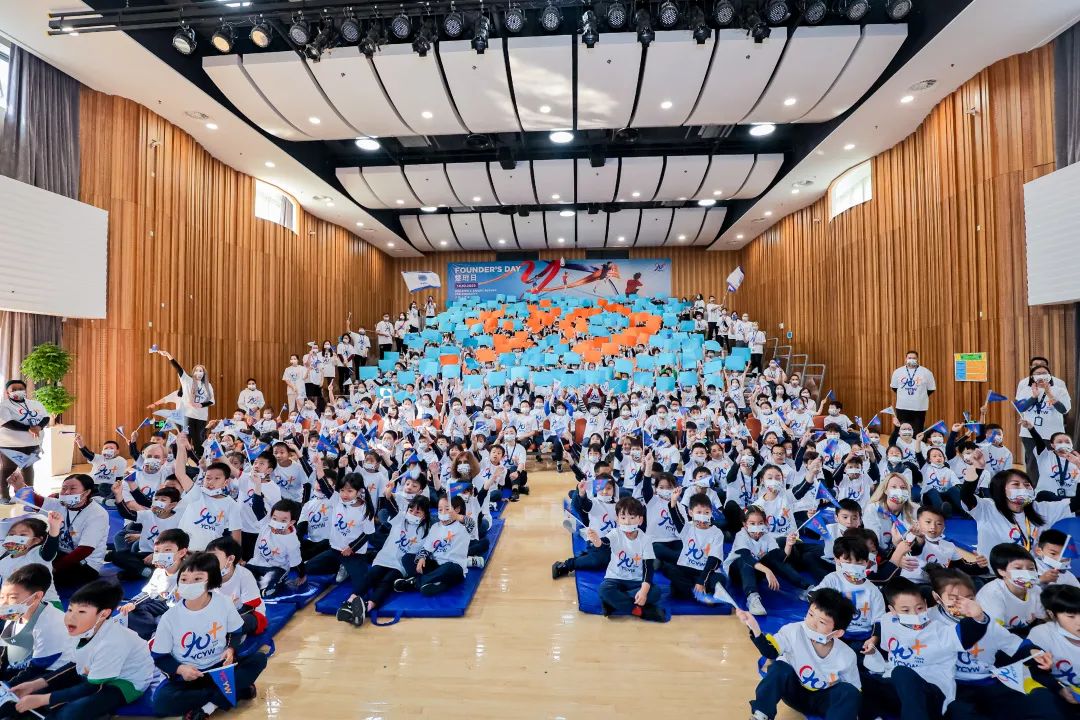 Students wrote their wishes on a card and put together to form the number "90". They also played a number of games, highlighting the importance of teamwork.
YWIES Tongxiang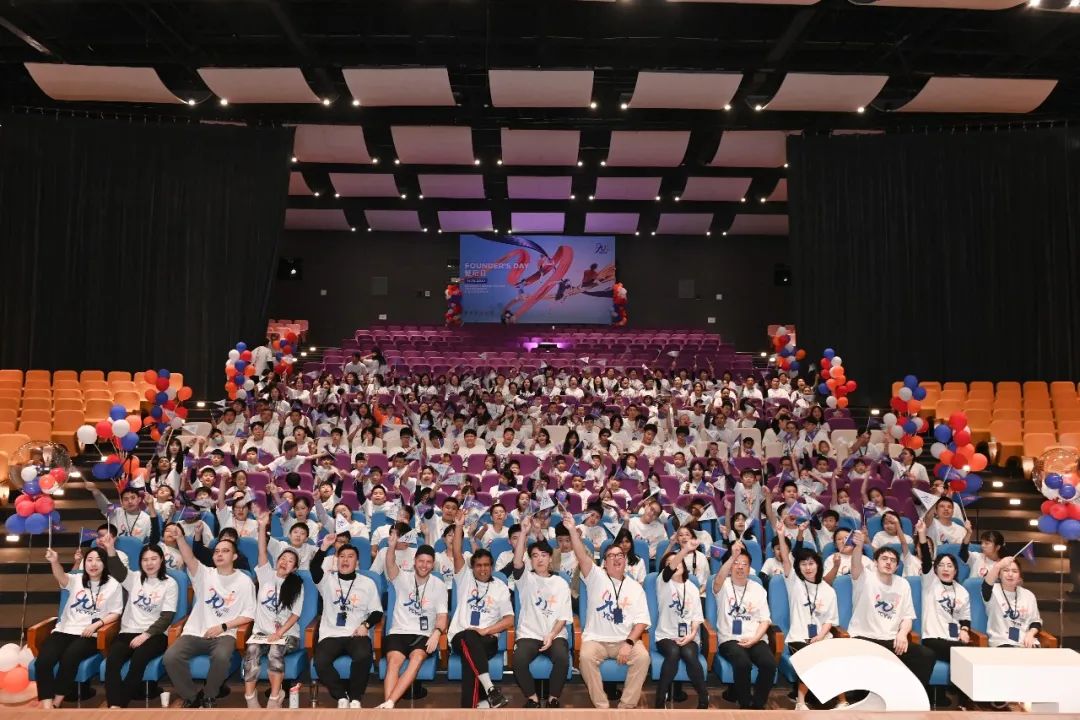 Students unleashed their energy through the different outdoor competitions including tug of war, dodgeball, and frisbee.
The music teacher at YWIES Tongxiang produced a short music video dedicating to the 90th anniversary of the YCYW Education Network and the 5th anniversary of the Tongxiang campus, touching the hearts of everyone on campus.
YWIS Rizhao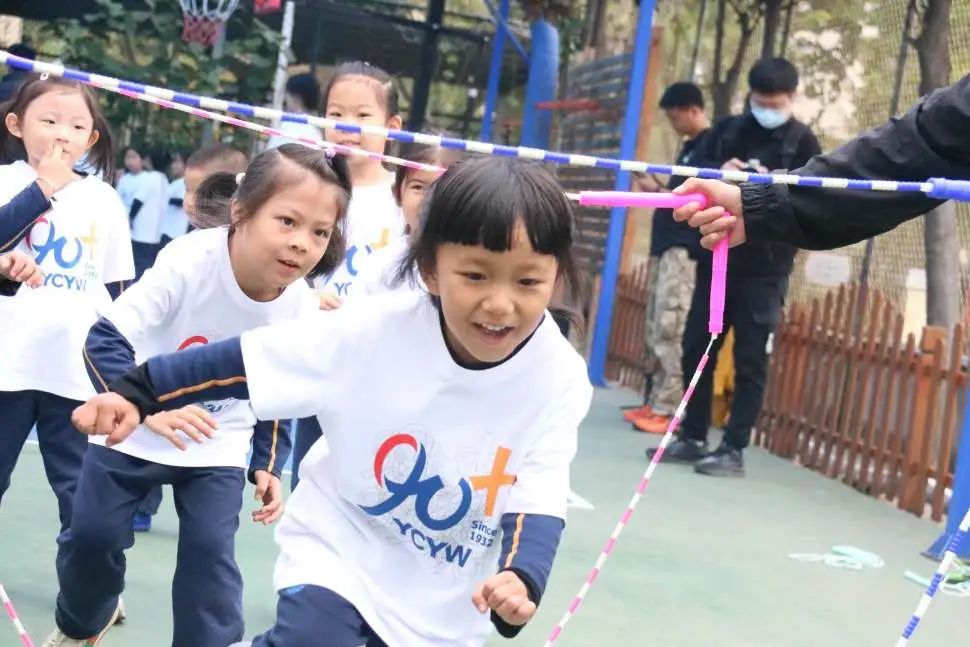 Students from YWIES Rizhao played curling, basketball, skipping, shooting and other sports.
YWIEK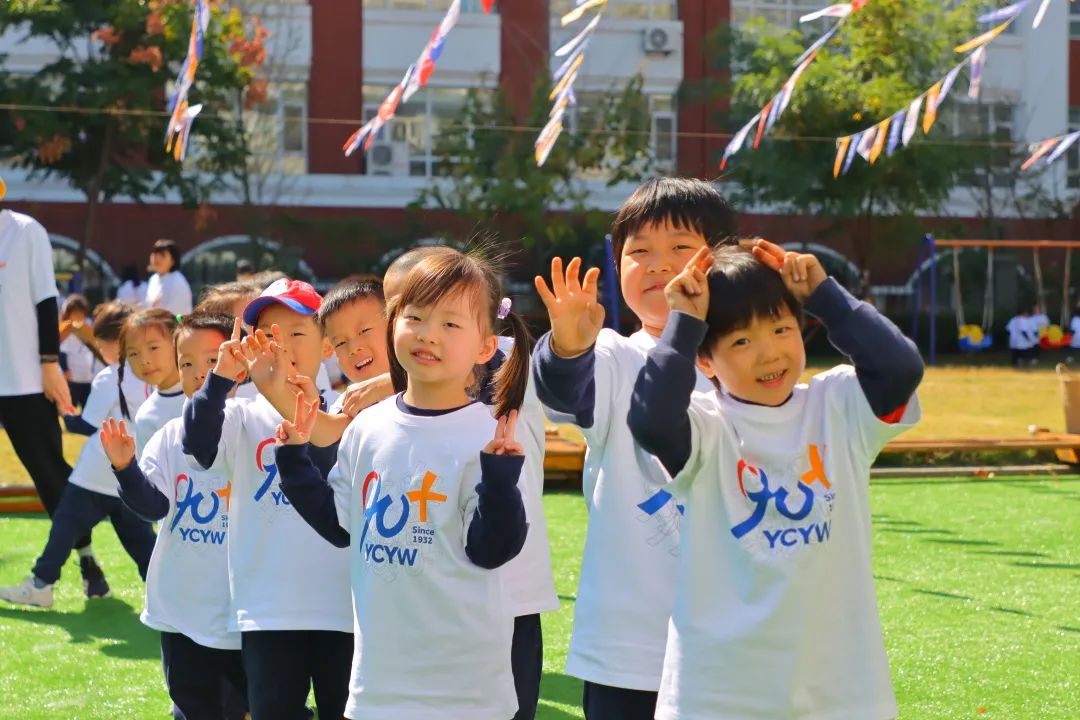 Led by their teachers, YWIEK children from Chongqing Rongke, Chongqing Fudi, Shanghai Biyun, Rizhao and Qingdao listened to the founding story of Hau Cheung Po Po and also actively participated in different sports games. They all spent an unforgettable day in laughter.
Yew Wah Infant and Toddler Discovery Centre Shanghai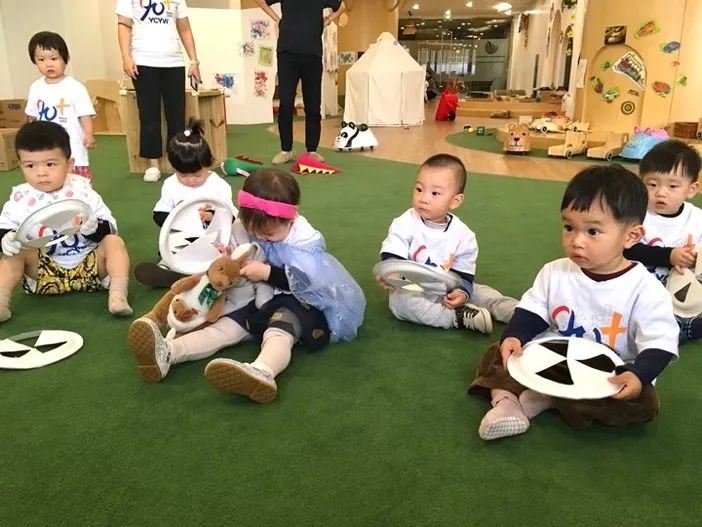 The children wearing the 90th anniversary T-shirts arrived early and engaged in a number of fun games including dinosaur dancing, leaf spray painting etc.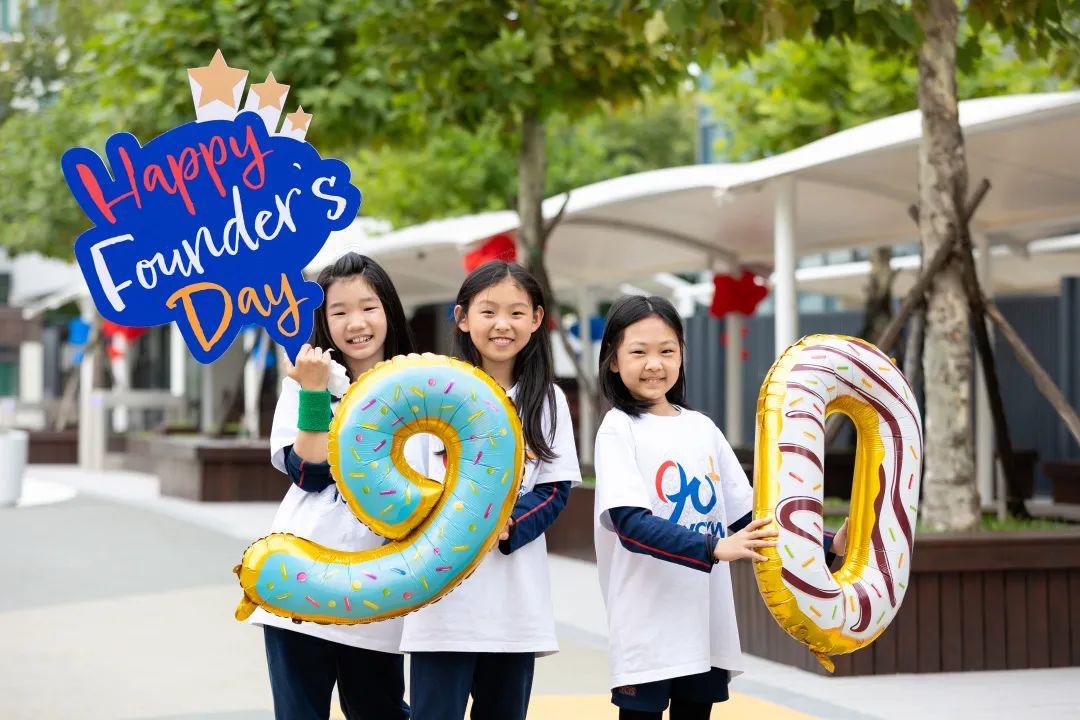 YCYW's 90th anniversary marks the start of a series of events incorporating musicals, concerts, art shows, carnivals, TEDx talks and charity dinners across our campuses. Join us for this exciting ride.
A global education pioneer rooted in Hong Kong since 1932, Yew Chung (YC) Yew Wah (YW) merges the best of Chinese and Western cultures to serve Hong Kong SAR, the Mainland and the world with a progressive teaching approach. With its network of Yew Chung International School, Yew Chung College of Early Childhood Education, Yew Wah International Education School, Yew Wah International School, Yew Wah International Education Kindergarten, Yew Wah Infant & Toddler Education Centre and Yew Wah Infant and Toddler Discovery Centre, YCYW provides quality education and advancement to more than 10,000 teachers and students worldwide.