With the YCYW 90th Anniversary Art Exhibition concluded in Hong Kong, another feast for the senses is in the works as the 10 December Yew Chung Yew Wah Art Carnival takes shape.
The carnival promises a visual feast put together by seven YCYW schools from North China with interactive booths and fun and surprises at every turn.
"Aligning with arts and culture" is a key plinth of the YCYW mission, and students in China have not lagged behind in picking up their paintbrushes and executing some bold strokes. The exhibition, celebrating students' creative potential, will be held at YWIES Beijing Yizhuang.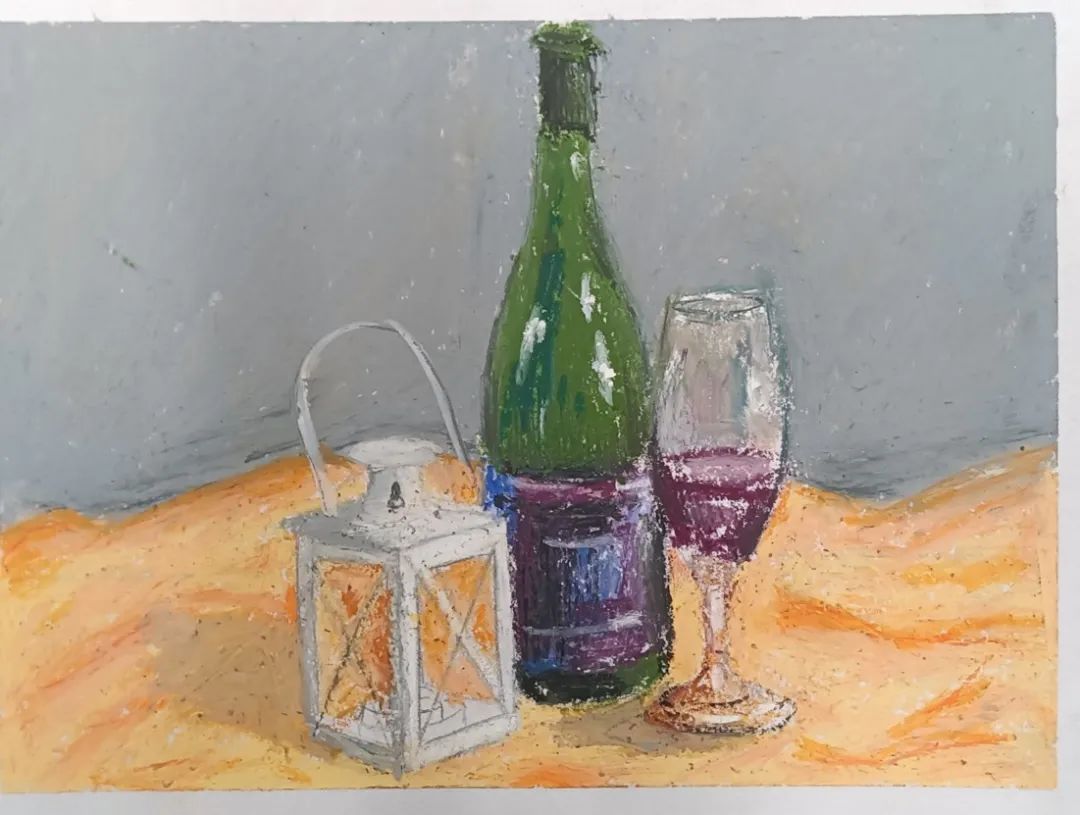 Work by YCIS Qingdao Year 10 Student
Expect art, games, music, talks, workshops, and an artistic parent-child Olympics. There's no room for boredom here. On the walls will be sketches, watercolors, collages and, everywhere, sculptures, carefully crafted by students from kindergarten to high school, all depicting their varied perceptions of the world.
Curated by school artists-in-residence, the Art Carnival will include over 1,000 artworks from YCIS Beijing, YWIES Beijing, YWIES Yantai, YCIS Qingdao, YCIS Chongqing, YWIS Rizhao and YWIEK Qingdao.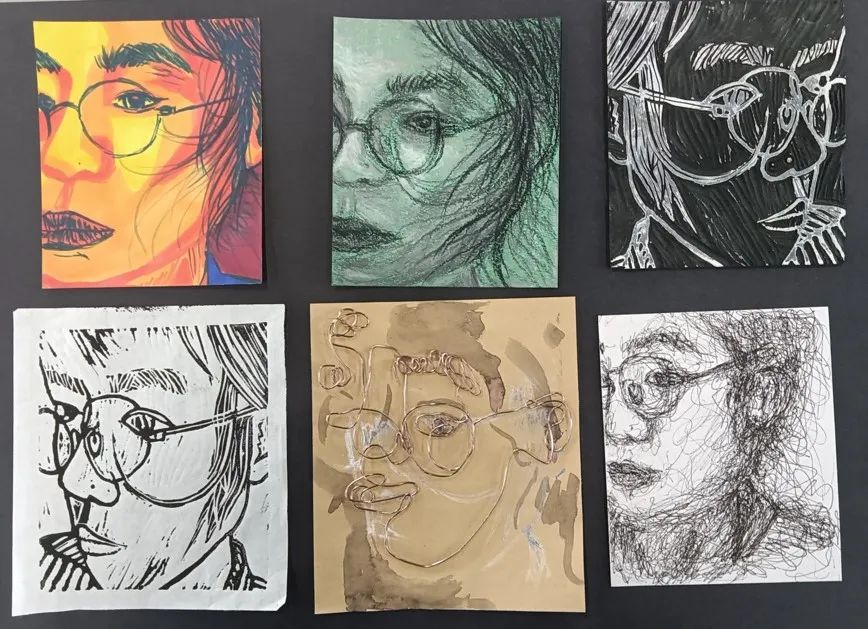 "Self-Portraits" from YCIS Qingdao Year 12 students
Going beyond techniques and acquiring a working knowledge of art, the YCYW curriculum focuses on developing creativity and empathy. During art lessons, teachers come up with a variety of topics to encourage creativity using a range of available materials. This is the School's philosophy of art.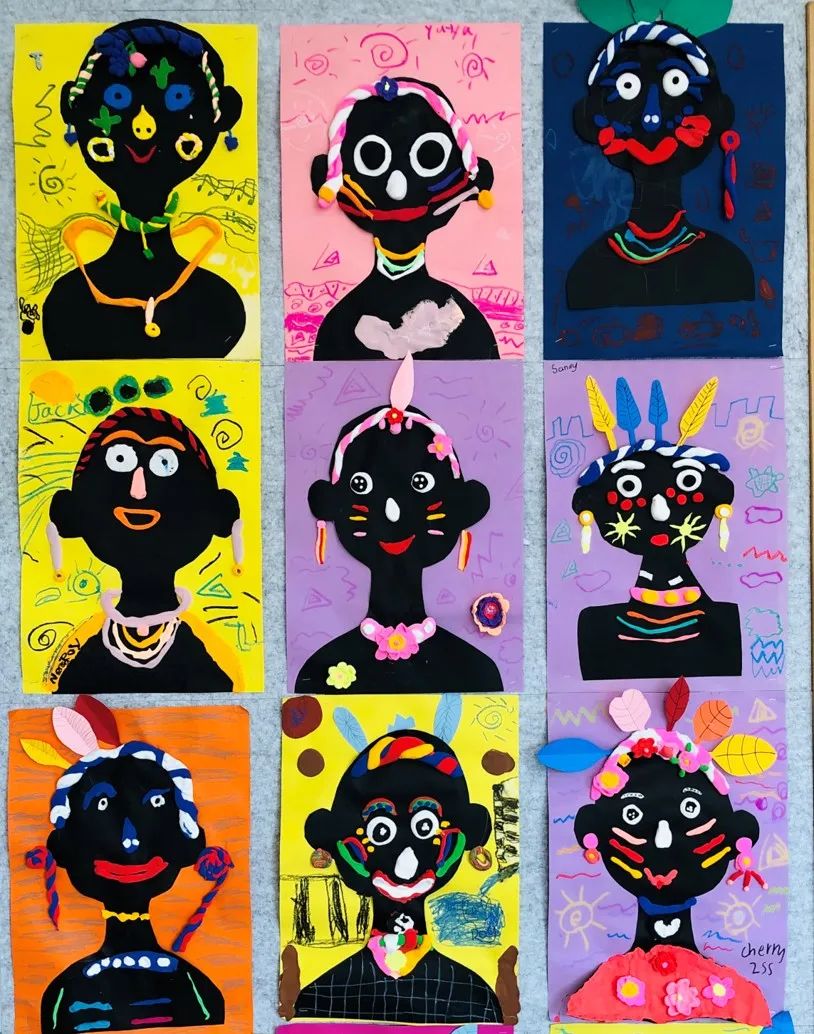 "African Tribe" created by kindergarten children from YWIES Beijing Yizhuang
Exploring the impact of the pandemic on every child's life, K5 students have been joined by Year 1 and 2 children to create their own perception of the virus using recycled foam balls and disposable knives and forks.
Utilising paper with orderly neat folds to make a senbazuru (1,000 folded origami cranes) one project displays 999 senbazuru, and is called the "90th Anniversary Dream". This was created by primary students at YWIES Yantai, a birthday gift for the school.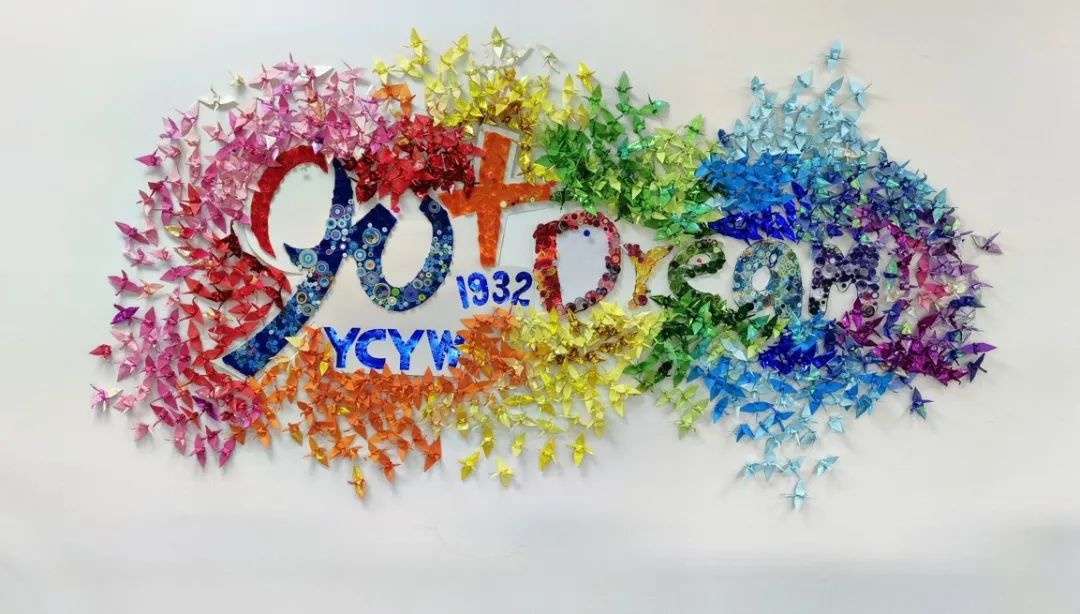 "90th Anniversary Dream" created by students from YWIES Yantai primary
At the Art Carnival, interactive booths in the gymnasium will allow visitors to "step into" the frame of a famous painting. Visitors can doodle on their faces, write down wishes for the wishing tree, and make hats and dresses with paper and brushes.
The playground hosts a special parent-child art Olympics. Try out in the three-legged race or opt for a kangaroo jump.
Many visitors may like to listen to a lecture or participate in a creative workshop, or perhaps enjoy a musical or choral performance by the students. For each completed activity, visitors will receive a stamp. Six stamps will offer a chance to bag a souvenir from the YCYW 90th Anniversary Art Carnival pop-up store.
You are cordially invited to come and experience the fun and art up close.
Carnival Details
| | |
| --- | --- |
| Dates | 10 December |
| Hours | 10 am |
| Venue | Online |